Own a Second Home? You have problems!

Second home owners have a huge problem!! They may not personally see their home for weeks or months or years at a time. One big problem!! Luxury Vacation Homes are very large moving, breathing machines with water lines, roofs, AC, plumbing, pools, landscaping, pests and many more items that need to be checked all the time.
How horrible to come back to your luxury vacation home and there is a huge, roof leak, ceilings caved in from plumbing leak, pool not maintained, landscaping not done, home needs cleaned or power washed or dead bugs everywhere? You come back to another huge list of maintenance items. You have to spend weeks getting it fixed up just to use your home!!
Instead, would you rather want to walk into a perfect luxury home that all the maintenance items are fixed and your home is ready to enjoy?
What do you do? Hire Us!! You need a Local Management Company that can check your luxury vacation home when you are not here. Your home will be clean, in good working order and ready to enjoy!!
Please call us or visit our website and we can start checking your home today!
We look forward to giving you peace of mind. We help you enjoy your vacation home.
We drop by your home Weekly!! We check Everything for you!! Only $75 per week!!
Tired of spending all your time fixing everything? We get things fixed before you arrive.
Worried about Roof Leaks? We check ceilings all thru out.
Worried about AC working or leaking? We make sure its cooling.
Worried about Plumbing leaks? We check sinks, walls, bathrooms, kitchens.
Worried about your Pool? We make sure they are cleaning the pool.
Worried about Landscaping? We make sure they are mowing the yard.
Want it Cleaned before you arrive? We schedule cleaners.
Want the home power washed before you arrive? We get it scheduled.
Want all the dead bugs gone before you visit? We get rid of them.
We can check the golf cart, start the car and check equipment.
Want to make sure Cable is working? We check Wifi and TVs.
Want to see the home? We can send you videos or do Facetime.
50 Point Inspection Every week!!
Need work done? We have a huge list of quality local companies from painting to maintenance to power washing to roof repair to plumbing to AC repair to handle all the problems your luxury home will need.
Need to get the door open for maintenance people? We can meet them any time.
We are a Local Company that manages Luxury Homes and Condos for second home owners.
We handle all the issues for you so when you arrive you get to enjoy your home, not spend weeks fixing your luxury home.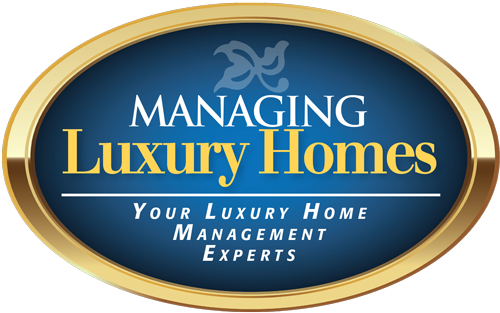 800.414.7253
www.ManagingLuxuryHomes.com
Interested in Staging, Property Management, Buying or Selling? Fill in the form below and we will contact you shortly.